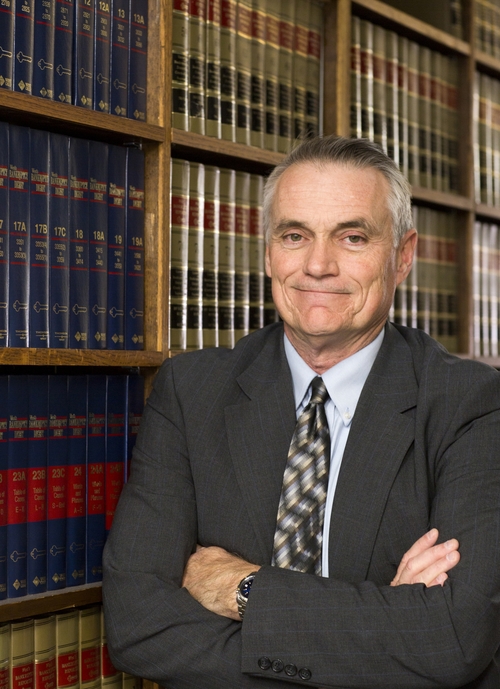 If you're injured in an accident, what you don't know can hurt you.
If you or a loved one has been injured in an accident, you want an attorney like George Nelson on your side. He can act as your legal advocate to get insurance companies to actually listen. In your civil claim, you deserve competent council. Put George in your corner, and have it your way with the insurance companies.
The Law Office of George Nelson is available to represent you in the following Western South Dakota Counties: Pennington, Meade, Lawrence, Custer, Fall River, and Jackson.
2640 Jackson Blvd,
Rapid City, SD
57701
What should I do if I have been injured?
If you or a loved one has suffered an injury caused by someone else's negligence, the actions you take immediately after the incident could potentially affect your life in the future. While each incident is different, there are general considerations. You should first seek medical attention. If the incident involves something like medical malpractice, calling 911 may not be an option. If calling 911 is not appropriate, you should take every step to document the negligence that has occurred either to family members or through other doctors. This documentation may include requesting any witness names (and their contact information) and incident reports. If possible, you should also take photos of the scene – even if you only have a cell phone camera. You should also seek competent professional advice as soon as possible to help determine if you have a personal injury claim. The Law Office of George J. Nelson has extensive experience in investigating personal injury claims, and can help determine if you have a valid claim, and if you do, who is the responsible party and what compensation may be available to you.
DISCLAIMER: The answers provided on this website are not substitutes for the advice of an attorney. No person should ever apply or interpret any law without seeking the help of an attorney. The attorney needs to know the facts of your situation and be aware of any changes in the law before forming and giving an opinion on it. You should not read the responses herein to propose specific action or address specific circumstances, but only to give you a sense of general principles of law that might affect the situation you describe. Application of these general principles to particular circumstances must be done by a lawyer who has spoken with you in confidence, learned all relevant information, and explored various options. Before acting on these general principles, you should hire a lawyer licensed to practice law in the jurisdiction to which your question pertains.
Contact The Law Office of George J Nelson
MAIN: 605-719-9470
FAX: 605-348-9802
EMAIL: GJNLAW@GMAIL.COM

OFFICE: 2640 JACKSON BLVD. RAPID CITY, SD 57702
FREE CASE EVALUATION FORM
COMPLETE SECTIONS OF THE CONTACT FORM RELEVANT TO YOUR SITUATION OR INQUIRY: